4 8 15 16 23 42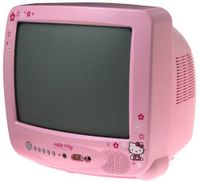 Lost
came on last night and we finally got to hear Hurley's story. He's a cursed millionaire and he believes that he may have caused the crash. All through the episode we are shown examples of how Hurley is cursed and how he came across the numbers but we still aren't any closer to any real answers. Why did they survive? What did he say to the crazy French lady? What do the numbers mean? Which fragrance did French lady wear before she came to the island?
I bet a lot of people are going to use those numbers to buy lottery tickets! I'm not a gambler and have never bought myself a lottery ticket but for those interested in the
lottery
, the numbers are: 4 8 15 16 23 42 (42) was the bonus number.
I also had recorded
Gilmore Girls
and saw it last night. It's getting too stressful to watch that show. I think Emily needs a giant smack down for trying to break Luke and Lorelai up! Rory has since slept with two men since last year, I guess because Lane isn't sleeping with anyone. At the end all was happy...until the next episode!
I also saw
Jack and Bobby
a show I don't normally follow but it's about the childhood of the man who someday becomes the future president of America. We found out in last nights episode that his father is from Mexico and while everyone thought that he abandoned his family, he in actuality is in prison in America.
The last of the WB shows that I saw was
One Tree Hill
which has awful story lines and
Maria Menounos
of
Entertainment Tonight
now seems to be a series regular. Why I continue to watch this show instead of spending my time deconstructing Lost is beyond me!