My 2nd WW weigh-in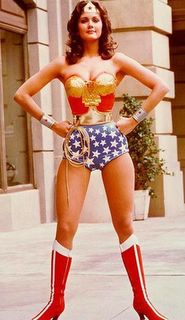 I weighed myself before I stepped on the treadmill and afterwards - no change! Which really gets me mad! I think you should at least lose an ounce or something after an hour! Anyhow, I logged in my weight and I got the following message:
FABULOUS! You've lost weight this week and we hope you're thrilled with the result. Isn't it a nice feeling to know that all your hard work is paying off? Have a great week! P.S. Keep in mind that after the first three weeks on a new diet, a safe rate of weight loss is up to 2 pounds per week. You've lost an average of over 2 pounds, so be prepared in the next couple of weeks if your weight loss slows down a little.
Are you freaking kidding me? You better believe my ass is going to lose more than 2 lbs next week or someone is going to get seriously hurt! I got lazy this week and skipped three workouts and I dipped into my all my weekly points. I think I could have done far better this past week than the week before. So, I'm going to add weights to my workout this week - there is no way I'm giving up now!
I'm going to kick some serious ass and I am NOT going to take any names!
Updated to include my fragrance:
Today I'm wearing
Black Phoenix Alchemy Lab
's The Apothecary. The notes in this fragrance are: Tea leaf with three mosses, green grass, a medley of herbal notes, and a drop of ginger and fig. (Gender neutral).
When I first applied this I got a mild dill scent from it but I waited for it to warm and cling to my skin. After that, this chypre really took my heart. It's similar to Flora Napa Valley's Cielo but without the strong honeysuckle that is what Cielo is all about. This is a beautiful fragrance and would be beautiful worn year round. I myself would wear this as a daytime fragrance during warmer months. This would be gorgeous worn while with a light cotton dress while attending the spring harvest wine festival.
It retails for $12.50/5 ml or $19.50/ 10 ml.