The Ombligos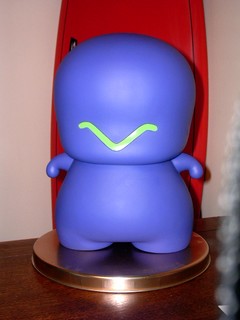 Now that award season has come and gone I feel a bit cheated! Within the past couple days I've seen several wonderful movies that were overlooked for award season.
One that couldn't have been eligible for this year's award season but needs to be noted is
Cradle 2 the Grave
. This cinematic masterpiece is carried by it's all star cast. Please hold your applause until the end:
Jet Li
,
DMX
,
Anthony Anderson
,
Kelly Hu
,
Mark Dacascos
,
Gabrielle Union
and
Tom Arnold
!
DMX plays a jewel thief who's daughter is kidnapped by Mark Dacascos over black diamonds that are owned by Taiwan. Taiwan of course sends the only man who can recover these black diamonds, the one, the only - Jet Li!
I know what you're thinking "Are you freaking kidding me, you already had me with the all star cast!" But wait, there's a twist - the diamonds aren't exactly diamonds - they are weapons of mass destruction and it is up to Jet Li, DMX, Anthony Anderson and Gabrielle Union to stop the world from being destroyed!
Now the other two films that were eligible for several awards but were overlooked by many are
Torque
and
You Got Served
!
Torque stars
Martin Henderson
(the hottie from The American version of
The Ring
) and
Ice Cube
. Henderson's character is framed for murdering Ice Cube's brother's character. With nothing but the speed of his motorcycle and his smoldering good looks can he clear his name in time before the movie ends?
If you liked
The Fast and the Furious
but
Vin Diesel
creeps you out, then you'd love Torque!
You Got Served
should really be considered an independent film because there were no major stars to carry this gem. Even without a major star, this film is still hot, hot, hot! No amateurs allowed around here, this is all in your face dance! There is more to this movie than who's got what it takes to be the winner and walk away with the $50,000?
If you liked
Breakin'
,
Breakin' 2: Electric Boogaloo
(my personal favorite) or Michael Jackson's videos in the 1980's then you'd love this movie! In the end all you have to remember is
you got served
!
Note: I felt that the Ci Boy would make a perfect model for an Ombligo award because it lacks what Ombligo is all about - the belly button!