WW: Week 3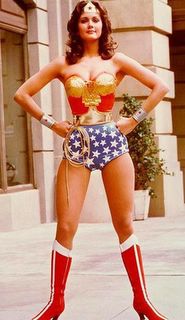 I woke up, got on the scale and then logged in my weight and I got the following message:
WAY TO GO! You've just lost another 5 pounds. Keep up the awesome work! Your weight loss is off to a really great start! Here's a special tip from another dieter that we thought you might enjoy:
"Instead of giving in to cravings, binges and unplanned eating, I ask myself, 'Do I want it?' — No I don't. 'Will I eat it?' No I won't." — Yvonne
We hope you have a great week!
I didn't lose five pounds this week, this is in combination with the three pounds I lost last week. I honestly didn't think I had lost any weight this week so I was surprised. I've been feeling very lazy, tired and uninspired!
Hillary Swank while on the press junket for
Million Dollar Baby
kept talking about the training she went through to shape her body for the role. While I'm not going to walk down the red carpet any time soon, I'm now going to think of this as my training for my mind, body and soul! Same girl, different 'tude!