tiara from Fredflare.com for $9.95
My
Fred Flare
order arrived today. I ordered the
tiara
above to replace the tiara that was given to me by a friend that broke. Sometime after the tiara broke, so did the friendship - a sign that the universe gave to me? The tiara was much nicer in person than it looked online and I'm happy I bought it!
I also ordered the set of
heart pins
for $1.95 which are not as cute as they looked online but for under $2 they aren't bad!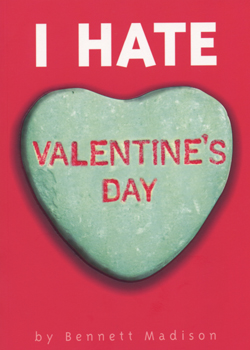 And I ordered
I Hate Valentine's Day
because I thought it would be funny. But, when I opened the box they sent me instead
How 2 Play The Guitar.
So here lies my dilemma, is the universe trying to give me a sign that I'm supposed to learn how to play the guitar? I have included learning to play either the banjo or fiddle on my list of new year's resolutions for years but have yet to find a teacher. To be honest, I haven't really looked too hard but I believe it will happen someday! Then again, my list also includes getting married to one of my Hollywood boyfriends!
My sister believes everything happens for a reason so what should I take this as - A simple mistake or a new direction in life? My father was given a guitar as a child and when my sister and I were little he dug it out of the garage and told us we could play with it but to be careful.
My sister got it first, started playing with it and then I told her that it was my turn. She kept ignoring me so I told my Dad and he told her that it was my turn. As my sister was angry, she said "Here" then swung the guitar down and I watched it shatter in front of my face!