Something's got to change!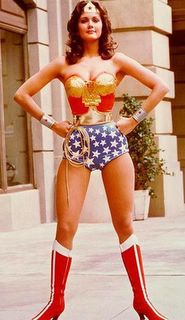 I stepped on the scale this morning and found my weight stayed the same as last week and this was the message I got when I logged it in:
It's natural to have mixed feelings on these weeks when the scale remains the same. On one hand, you might be a little disappointed that you didn't lose weight, but on the other, you're just thankful that you haven't gained!
Either way, simply focus your energy on making this coming week a losing one. Here are some suggestions to give your weight loss a boost:
Experiment with some new foods. Or perhaps try a recipe you haven't cooked before.
Spice up your exercise routine. Add some hills or stairs to your walks, or have a day off from aerobics and try a strength training class.
However, if you suspect your standstill was caused by a plateau, visit our special weight-loss topic of the week which focuses on this topic. Have a great week!
P.S. Have you considered Weight Watchers Meetings? Millions of people find the real-time support of a group and the motivation and instruction from a Leader key to their weight-loss success.
Obviously something's got to change. Motivation isn't a problem because I'm still highly motivated. I blame that on the excess of endorphins that have taken over my body. I was on the treadmill for two hours five days this past week, the food is what is doing me in. I've noticed in the last two weeks that I've eaten more beef and less vegetables. I'm still falling into my points limit every day so I just have to make better choices in the foods that I'm eating.
I'm going to increase my consumption of dairy products while decreasing the amount of meat this week to see if that makes a difference. I haven't been eating any dairy products at all in the past couple of weeks. I also need to consume more vegetables this week. As for the treadmill, after two hours I'm drained and I really don't want to increase the amount of time spent on there but I'm going to try to work out all seven days this week and I'm going to use the incline and try to increase the speed at least by a little more.