Sha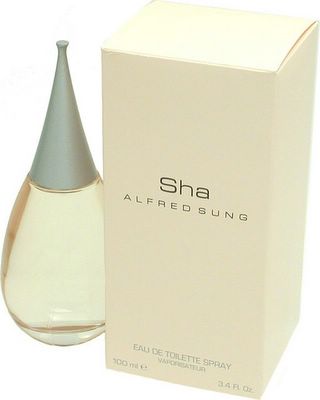 I have a love/hate relationship with Sha, the first time I ever smelled it I loved it. I had a decant that I hoarded and clutched to it even tighter as the news hit that it was no longer in production. I wore it less as panic set in that I would be unable to find a bottle. When bottles were hitting Marshalls and TJMax last autumn, I rushed to buy one of my own. I wore it a few times until I finally admitted to myself that it just wasn't working between us. Maybe it was just a temporary separation I needed from Sha. So, I gave my bottle to my Mom who wears it so beautifully and figured I'd be able to buy another one should I change my mind. But today I wanted Sha, I needed Sha, forget the separation I had to have Sha!
The notes in Sha are:
Top: Waterlily, Spring Muguet, Ylang, Dewy Ivy Vine
Middle: Frangipani, Jasmin, Sambac, Blooming Lilac Tree, Hibiscus Nectar
Bottom: Cedarwood, Soft Musk, Heliotrope Flower
This is a soft, sweet and slightly tropical fragrance with lilac being the primary scent. I seem to be finding that tropical fragrances are getting to be too much for me. I love those scents in the air but on my skin, that's a different story. Sha to me smells more tropical than ever before, not to say that this is an entirely tropical fragrance because the lilac softens it a lot. As it dries down, it's not quite as tropical and the lilac comes out more.
It's a beautiful fragrance that is beautiful worn from morning to evening, especially in warm months. At this point I'm not sure if I'll cave for another bottle. Part of me always wants Sha around and the other part of me is saying it's time to move on.
Sha retails for $68/3.4 oz. but can be found at TJ Maxx and Marshalls for $19.99 for the same bottle.