Uno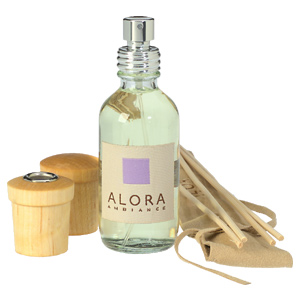 I'm wearing Boheme today which is making me feel very happy! I'm testing
Alora Ambiance
Uno on my arm which has notes of: lemon, orange, basil, jasmine, rose, muguet, sandalwood, musk, honey.
Alora Ambience fragrances are usually sold to scent a room but on the site there is the following question and answer under product information:
Can the fragrances be used as a perfume?
Yes, essentially our fragrances are the same as perfume and can safely be used on the body. However, we suggest you test a small amount on your skin before doing so.
On my skin it's a very sweet citrus scent with predominant lily of the valley (muguet). The basil is light but evident. It reminds me of an incredibly sweet Roses Enchantees. Very pretty and perfect for a warm day like today as an all day fragrance. I will no doubt wear this again as it passed the skin irritation test. The staying power is really good and it seems to be bolder as time goes on.
Beautyhabit
carries the Alora Ambiance line which retails for $76/16 oz. or $45/2 oz.