American Flag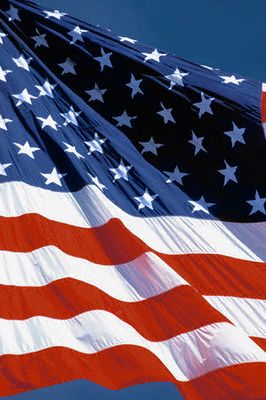 When I was little Mexico was a significantly different country than it is today and as a child my parents would drive us across the border to spend an afternoon in Mexico where we'd go shopping, my sister and I would get a hair cut and we'd have lunch for a few dollars.
When you stop at the border patrol crossing you are supposed to declare your citizenship. So everyone in the car would yell out "American!" American, those were magic words! They were the ticket to anything - American! My Dad would remind us how lucky we were to be American and how our grandparents, great-grandparents and great great-grandparents all came from different countries to settle here so that we were American.
I haven't been into Mexico in a long time and year after year the situation there gets much worse.
Across the border on the other side of the Rio Grande over four hundred women have been both raped and murdered since 1993. There has been no justice for these women and Mexico time after time refuses any help as they refuse to admit that they have a problem!
Things would be very different for these women had they been born on this side of the Rio Grande and if they had shared my magic words: "American!"