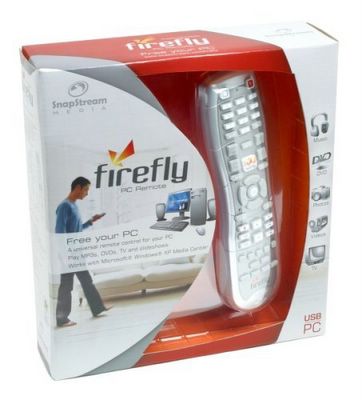 This arrived the other day, it's a SnapStream Firefly PC Remote that I'd won but I don't know from where. I hate when they don't include a letter because I don't know where I'm winning these contests from.
I got a new computer this year which came with a PC remote but I've yet to set it up, this one looks like it has even more features than the one I have.
SnapStream Firefly PC Remote retails for $45.99 at
Amazon.