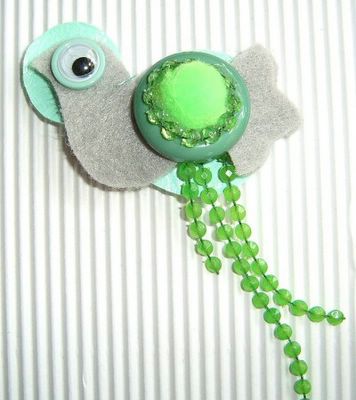 I ordered this brooch on Monday from
Chebang's Etsy Store
and it arrived today. Chebang frequently contributes to
The Sampler
and I was lucky enough to get one of their brooches in my
Summer Sampler
. I thought this was really cute and I couldn't beat the price, it was $1.50 including shipping!
I suck at taking pictures but here's my photo of it.
No need to be jealous that I have an awesome brooch and you don't - she's got lots of other cool brooches and other stuff on her site! Still, nothing else will be as cool as mine!
Chebang is opening up a new online store at
Chebang.net
which is opening up on September 13th. If you can't wait out the weekend and a day, you can buy their products through their
Chebang Etsy Store
.